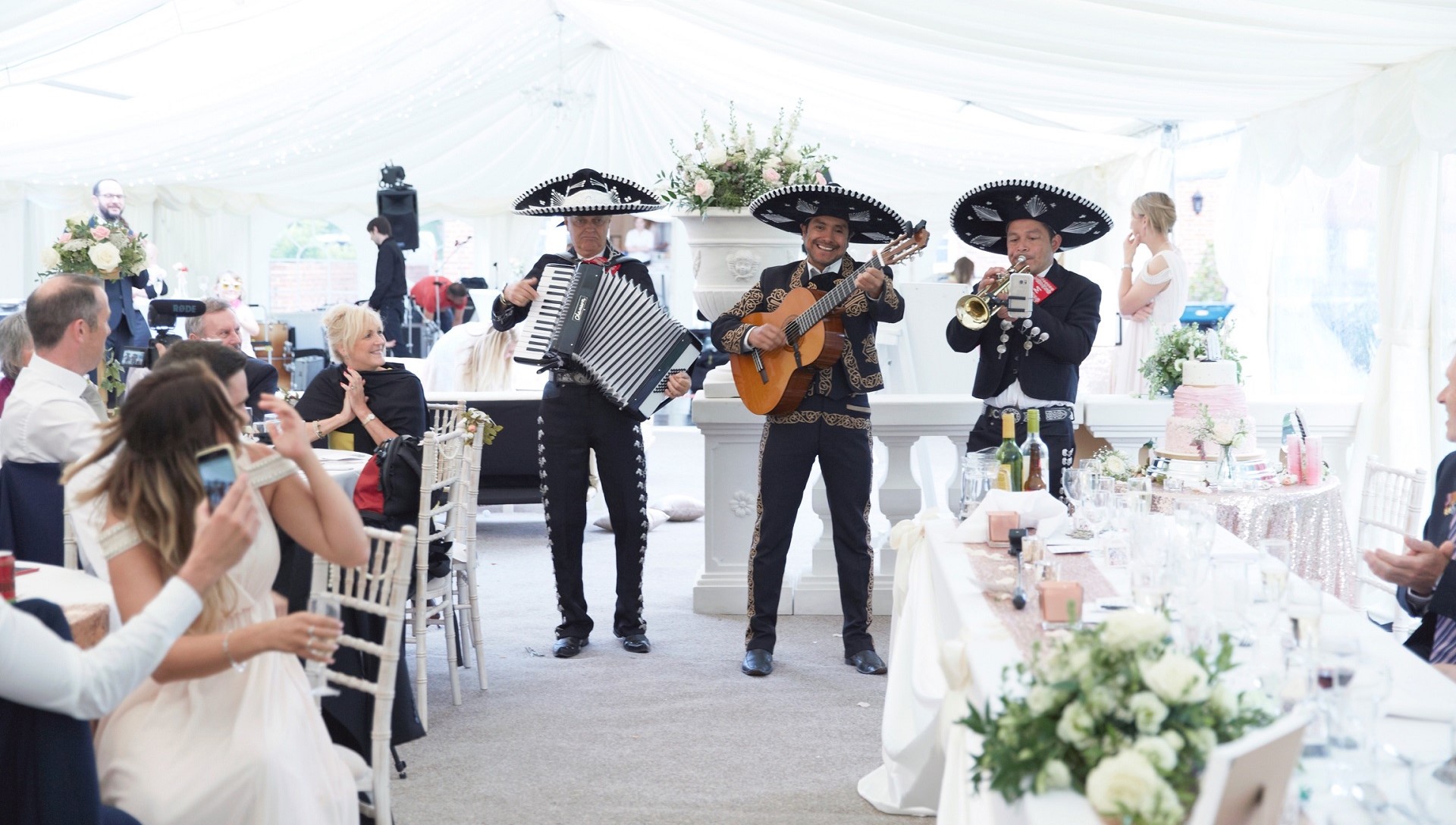 "There is nothing more that the girls at Neon and Blush love more than a good party. A wedding and events company based in Hampshire whose goal is to make sure you and your guests go 'wow'!
From the smallest of details and finishing touches, to full styling packages and event organisation, we love to work with our clients to create something beautiful and bespoke for your Big Day, event or celebration. Specialising in personalisation, personalised props can be made for your event . We have a large range of standard props and love to make bespoke decorations.
We recognise that no two events are the same and each event should represent your personality/ theme or brand. Great events don't just happen they takes weeks of planning and with our experience in the industry for over 10 years you can rest assured that this will be the most memorable event you have held so far!
Inspirational Events that are delivered professionally.
Our corporate event services are unrivalled in their dedication to your company's objectives, aware that our performance is ultimately a reflection of your own brand identity and corporate image. Our production team and event designers can work with you to produce Christmas parties, client receptions, launch parties, charity events, award ceremonies, gala dinners, incentives and outdoor shows.
Our client list includes: ITV2, Davina Mcall, Towie, Action Medical Research, Cancer Research to name a few.
Adaptability. Experience. Results.
We have a reputation for understanding your vision quickly and fulfilling it with detail and style. Intricate planning and initiative ensures delivery beyond expectation with the minimum pressure on you giving you the time you need with your business.
You can be confident that our team of talented professionals will negotiate each line of the budget, control every operational element and place contingencies in the planning for any eventuality.
Getting your message across is important to us.
Service is paramount to a successful party. We affiliate only with those suppliers who share our core values and who will strive to make every event the best we have planned. With these strong relationships, we can ensure that your brand message and focus is delivered and we are proud that our clients' events are among the most widely regarded.
We've got your décor covered
When it comes to Décor we are often asked how much we can change designs – the answer to that is simple, everything is bespoke, tailored to you so EVERYTHING! Big and corporate orders are our speciality.
From large-scale balloon garlands that cover buildings to 5m flower walls with branding we work with many different supplier, materials and techniques to achieve different results and looks. We will work with you from your idea and vision, through to the final result and you will not be disappointed.
So if you are looking to launch a new product with huge branded balloons, looking to brighten up a building or store front, want a bespoke branded backdrop or just some small details or corporate gift then let us bring it all to life!
We are the ultimate insiders
To find out how we can put that WOW into your brand please get in touch.
We have huge experience in Charity events making the night memorable and raising lots to help your chosen charity.
From silent auctions, to bands, live auctions, raffles, games and entertainment.
We worked with lots of big charties and hotels to make sure the charity gains the maximum on the night.
When you already have a very busy lifestyle and you simply don't have the time to deal with the added complexity of planning a wedding or if you are not confident enough in planning the best day of your life you need to know that someone has it all in hand. Every couple has ideas but you are unsure how to pull it all together. We promise to save you countless hours and your sanity. We will turn your visions into reality.
You'll be left feeling stress free and you can ENJOY your wedding day together.
You can trust that we will have everything in hand and be discreet.
We can help with just the decor or plan your whole day.
Your day, your way…..
If you are looking to host a party to be the envy of others but have no idea where to start…look no further. Neon & Blush has the experience and expertise to bring your wildest dreams to fruition.
Whatever your budget; whatever your party or event – we will design, create and deliver a sensational experience that will last a lifetime. From opulent marquees that transform into bespoke nightclubs, tropical settings to beautifully sourced venues that inspire – we offer the complete party planning service.
Creatively designed and perfectly delivered.
You imagine and we make it a relaity.
From large-scale balloon garlands to bespoke backdrop walls, pretty lighting, festival props, balloon bars, and festival glitter bars.
Whether your event is vintage, modern, chic or even traditional we love making it different every time.
With events, parties, weddings, visual merchandising and bespoke launches already under our belt, you will get our expertise and we will work closely with all our suppliers to work with different materials to make your vision come to life, from the initial idea right the way through to the completion. Bespoke is our speciality and we can adapt to any vision.